Hei opiskelija! Etsitkö uutta kotia nopealla aikataululla?
Aalto-yliopiston ylioppilaskunnalla on toisinaan tarjolla asuntoja, joihin voi hakea asumaan kuka tahansa opiskelija. AYY vuokraa kuitenkin asuntoja ensisijaisesti suosien ylioppilaskunnan jäseniä. Jäsenellä ei tarvitse olla voimassa olevaa asumisoikeusaikaa. Asumisoikeus näihin asuntoihin on kolme (3) vuotta sopimuksen alkamispäivästä. Huomaathan, että mikäli asut jo AYY:n asunnossa, sinua koskee kuukauden irtisanomisaika.
Lisätietoa AYY:n asunnoista löydät Domosta.
Are you a student and looking for a home?
Aalto University Student Union sometimes has available apartments that are available for any student. However, AYY rents apartments primarily favouring members of the Student Union. AYY member does not need to have right of residence. Right of residence for these apartments is three (3) years from the start of the contract. Please note that if you are already living in an AYY apartment, the period of notice is one whole month, starting from the end of the month in which you submit the written notice.
More information about our apartments can be found on Domo.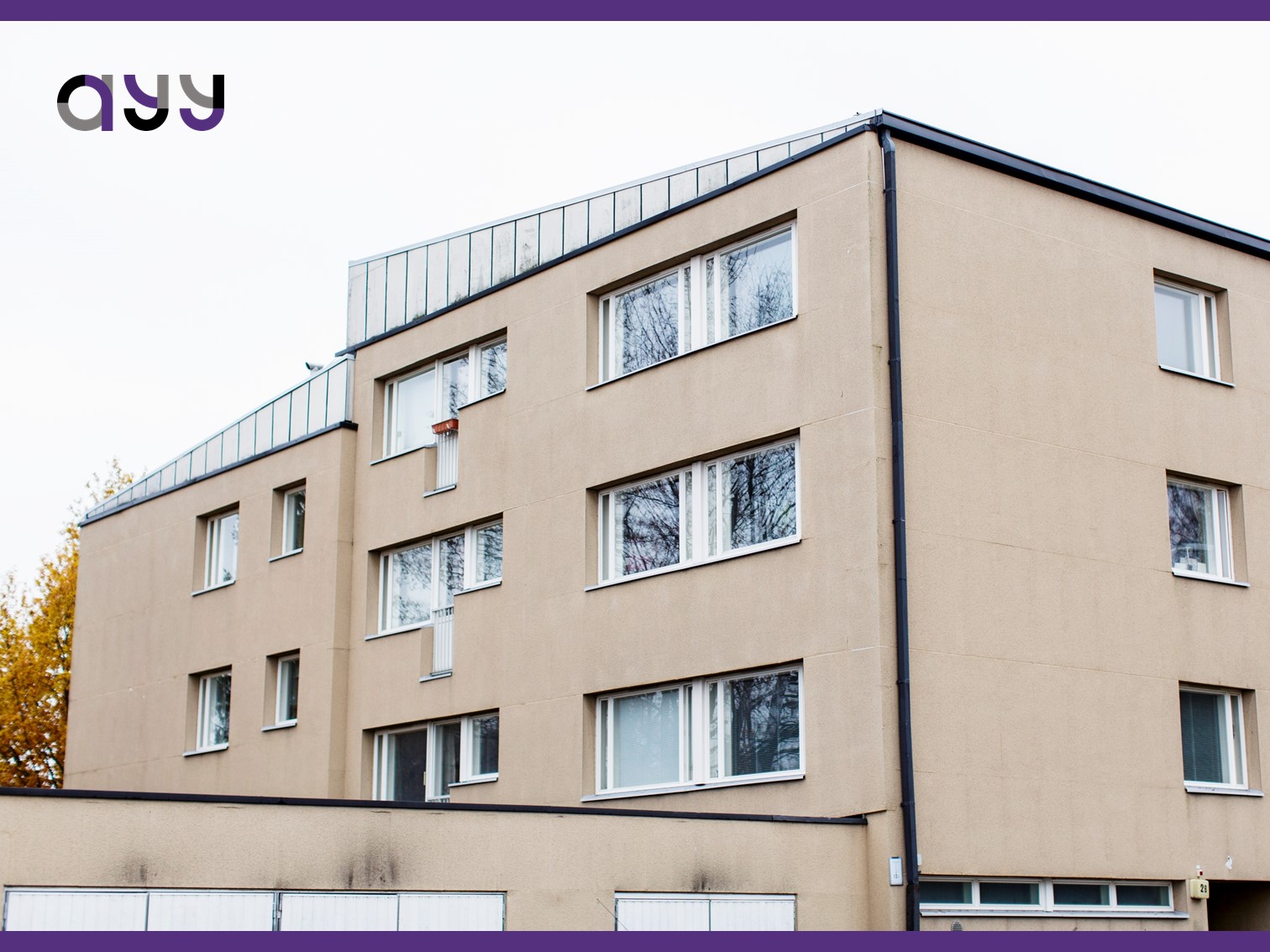 Kuvassa: Tuhkimontie 2