Anna Palaa!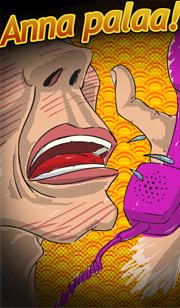 Anna Palaa!
Tällä lomakkeella voit antaa palautetta. Jos haluat, että sinuun otetaan henkilökohtaisesti yhteyttä, jätä myös yhteystietosi alle.

Ge respons till AUS. Om du vill att vi personligen kontaktar dig, lämna dina kontaktuppgifter nedan.

Give feedback to AYY with this form. If you want, that we contact you personally, please leave your contact information below.