Etsitkö uutta kotia nopealla aikataululla?
AYY:llä on muutamia 1.3.2019 alkaen vapautuvia soluhuoneita, joihin etsimme vielä uutta asukkaita. Mikäli olet kiinnostunut vuokraamaan jonkun alla mainituista asunnoista, otathan meihin yhteyttä tällä yhteydenottolomakkeella. Olemme sinuun yhteydessä mahdollisimman pian. Mikäli sinulla on vielä asumisoikeusaikaa jäljellä, suosittelemme sinua tekemään hakemuksen myös Domossa asioinnin nopeuttamiseksi. Lisätietoa asunnoista Domossa.
Are you looking for a new home?
These apartments are available starting 1st of March. You can also apply for these apartments if your right of residence is not in effect.
Please note that the list of vacant apartments may include some apartments that have already been offered to someone. The situation is changing rapidly. More information about these apartments on Domo.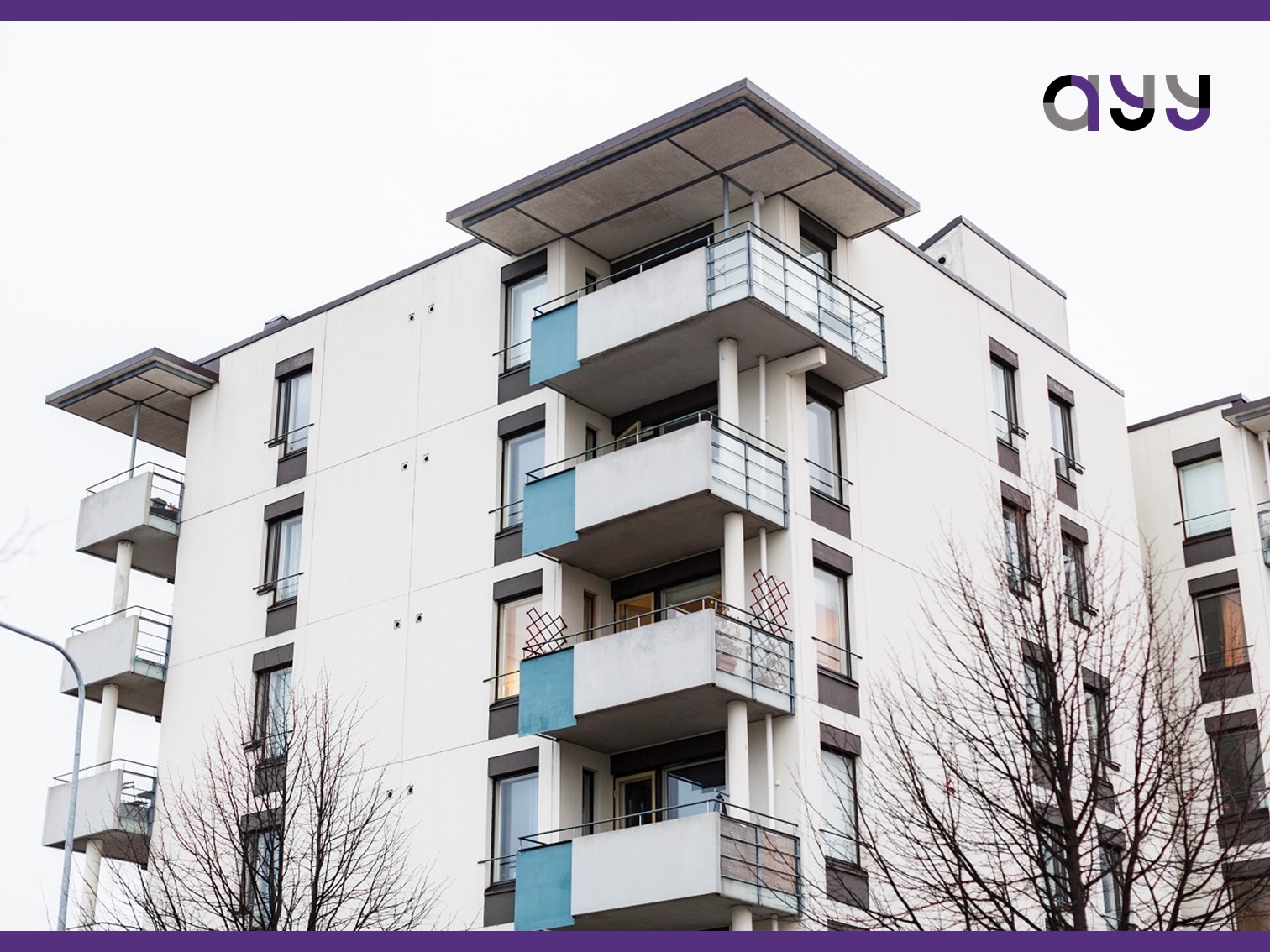 Kuvassa: Pohjavedenkatu 4